Button Collection Extraordinaire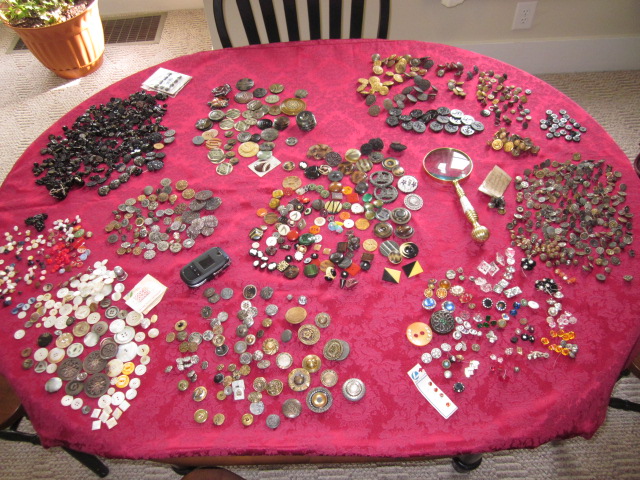 Do "you" love buttons?  My friend, Jennie, LOVES buttons as you can see from the photo here.  She agreed to share a few photos of her favorites with you, my other friends. 
When I arrived, Jennie's boyfriend said, "Oh…you're here to admire the buttons, aren't you.  Lucky you!  You're in for a treat."  I walked into the dining room and there on her table was a display of buttons that truly impressed me.  I haven't had time to write about them yet, but I thought I'd share a photo and get down to writing about it this weekend.    Enjoy!
One Comment