Embarressing Your Buttons – – A CQ No-No!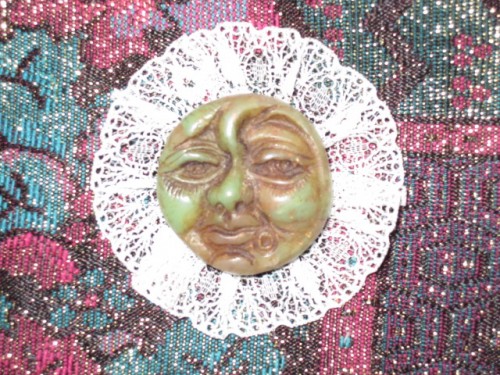 I just had to share a quick photo of "what NOT to do with your buttons".  You should NEver EVer embarrass your buttons in any way . . . see attached photo.
In my previous blog post, I showed what you can do with a piece of lace to enhance a shank button and make it hang properly without tilting when it is used on a wall hanging.
In my search for the right button to show off the lace, I found a face button and laid it in the middle of the rosette.  What do you think?  She looks a wee bit annoyed, eh?  (insert sounds of chuckling here)
2 Comments